At Robert J. – Events & Catering, we pride ourselves on professionalism and exceptional customer care. Our team includes a full-time Executive Chef, Events Manager, and an amazing team of well-trained staff. We offer fresh food, packaged pricing, all inclusive dinner packages, and a hard working team. Each event is created around the needs of the clients, and Robert J. makes the process easy!
Welcome to Robert J. Events & Catering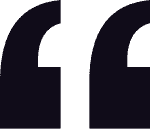 Jeff was so easy to work with! He was very responsive and helped with all our questions and concerns given the pandemic, they did a great job making sure we felt as comfortable and as safe as possible. In addition to your catering, they coordinated ordering the tables, chairs, tents, linens, and more, which took additional stress and responsibility off of us. The food was great and all of our guests enjoyed it! The staff that day was excellent and did a wonderful job making sure we (as the bride and groom) were taken care of and everyone was very professional and polite. Would definitely hire Robert J. Catering again!
Cannot speak highly enough of the staff or the food! We used Robert J. Events for both the rehearsal dinner and the wedding reception, and both evenings were perfect.
01
Venue
 Check out all the places we love to work!
02
Bar Services
Cheers! Because everyone needs a tasty drink to go with delicious food!
03
Photo Gallery
Want to know what Robert J. has been up to? Check our our event photos!
Facebook Feed
See us on Social Media!  
Address
815 E. Tallmadge Ave.
Akron, Ohio 44310